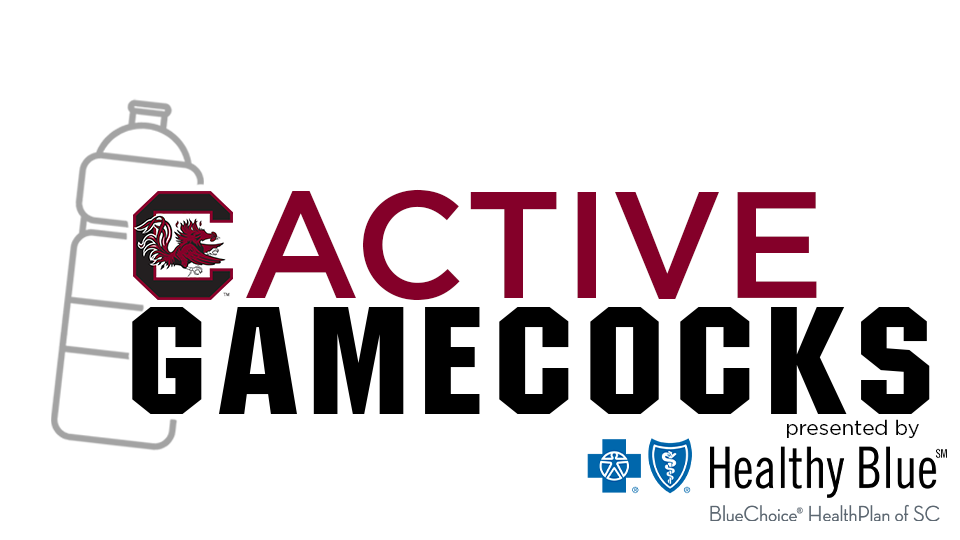 Active is back for the fall!
South Carolina Athletics would like to invite you to participate in fall's 2022 Active Gamecocks presented by Healthy Blue. We're excited to be a part of encouraging your students to stay active.
What is Active Gamecocks?
South Carolina Athletics is excited to continue its initiative of combating increasing problems in childhood obesity. An incentive-based program, Active Gamecocks strives to foster elementary and middle school students' interests in sports and physical activity.
Note: due to NCAA compliance regulations, only students in grades K – 8 can participate.
Through Active Gamecocks, we encourage elementary and middle school physical education teachers to challenge their students to keep a log of all physical activity done outside of the classroom over a two-week time period.  The goal we've set this year for students is to complete a total of 400 minutes of physical activity, or an average of 30 minutes a day, outside of the classroom throughout the two weeks. Every student that reaches the 400-minute goal will receive a voucher for two tickets (one student, one guardian) to one Gamecock men's basketball game and one Gamecock women's basketball game. Teachers that participate in the program will also receive a voucher for two tickets to both basketball games.