 WHAT WE DO
Bridging the gap between philanthropy and fandom
The Gamecock Club is committed to raising money for student-athletes by providing a positive experience through unique engagement opportunities. This mission is carried out through the three pillars below:
Investing In Student-Athletes
Your support helps us continue to equip our student-athletes with everything they need to excel in their sport, while also providing the resources needed to continue to develop well-rounded Gamecocks that compete and succeed in academics and in LIFE. Your donation as a Gamecock Club Member helps provide aid that includes tuition fees, meal costs, housing costs, medical costs, injury assistance and other educational needs.
Engaging Our Members
Whether it is coming to campus and touring an athletic facility, getting involved with your county's local Gamecock Club Chapter, or engaging with other Gamecocks at a networking event, the Gamecock Club helps provide a wide-variety of engagement opportunities for its members. Investing in the community with our in-state and out-of-state chapters is paramount to our athletics department,  proactively helping bridge the gap between philanthropy and fandom.
Providing Positive Experiences
Regardless of how you choose to support the Gamecocks, or how much you choose to give, your support of South Carolina Athletics is extremely important to us.  Accordingly, it is our goal to make sure that whether you are calling in to order a ticket over the phone, tailgating before the game or enjoying a ballgame from the stands, you have a wonderful experience that leaves you proud to be a Gamecock fan.
WHY WE NEED YOUR HELP
Join the Gamecock Club starting at just $100 and help us proudly provide tuition, meals, housing, medical costs, injury assistance, and educational needs for our 570 Gamecock student-athletes.
As a member, you can enjoy a variety of exclusive benefits, including 2 FREE tickets annually to a Gamecock athletics event of your choice.
Being a Gamecock Club member is the ultimate stamp of Gamecock fandom.
Join Today!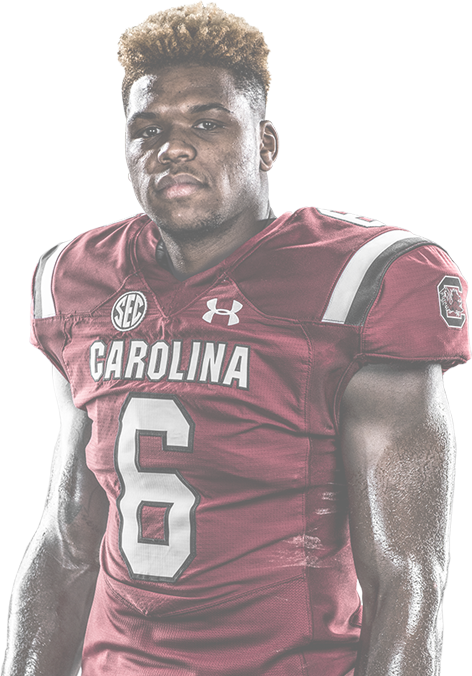 JOIN GAMECOCKS+ TODAY
As a Gamecock Club member — Roost level or above — you have complimentary access to Gamecocks+, the official content network of South Carolina Athletics. Activate your Gamecocks+ subscription today to start watching exclusive content!
Learn More About Gamecocks+

The Garnet Society is made up of over 400 members that have supported South Carolina Athletics above and beyond their Gamecock Club Memberships. These donors allow the athletics department to fund capital projects, scholarships, and operating expenses that are not covered through the Gamecock Club. These gifts are 100% tax deductible and typically paid out over a period of years.