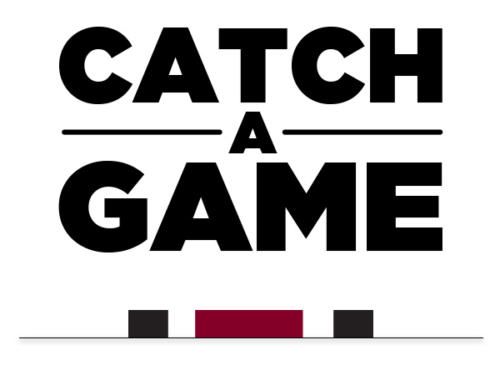 Do you remember your first Gamecock game? Who you were with? Where you tailgated? What you wore? The idea that all those memories can come flooding back the moment you set foot on campus is real. So this year, and every year, come to campus and catch a game. Whatever the game, whoever you're with, just Catch A Game.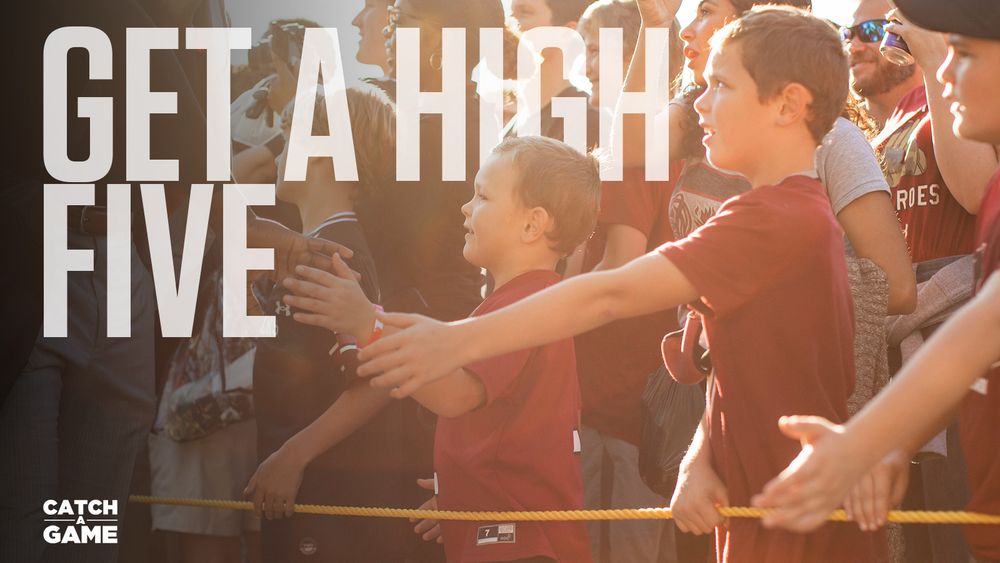 Football Gameday Itinerary
Friday
Saturday
Visit Soda City in the morning for breakfast, coffee, and local artists
Start heading towards Williams-Brice Stadium to find your tailgate. The best spots are in Gamecock Park. If you don't have a home base tailgate, let us do the work for you.
The hub of activity is within Gamecock Park at Gamecock Village 

Live Music
Videoboard showing other football games
Pregame radio show
Beer tent
Sponsored games and activities
Official Gamecock gear
Inflatables for the kids

Your best chance at getting a high five is at Gamecock Walk where the full team exits their busses and walks to the stadium. (approx. 2.5 hours prior to kickoff)
After Gamecock Walk, stick around and get a picture with the official live mascot Sir Big Spur
The Mighty Sound of the Southeast and the cheer and dance teams perform a pep rally before heading into the stadium (approx. 1.5 hours prior to kickoff)
You will want to head in and find your seats no later than 20 minutes prior to kickoff to experience the full pregame pageantry
"2001", the greatest team entrance in college football is a must-see event
Following "2001", get your rally towel ready to experience Sandstorm in Williams-Brice Stadium
Buy Now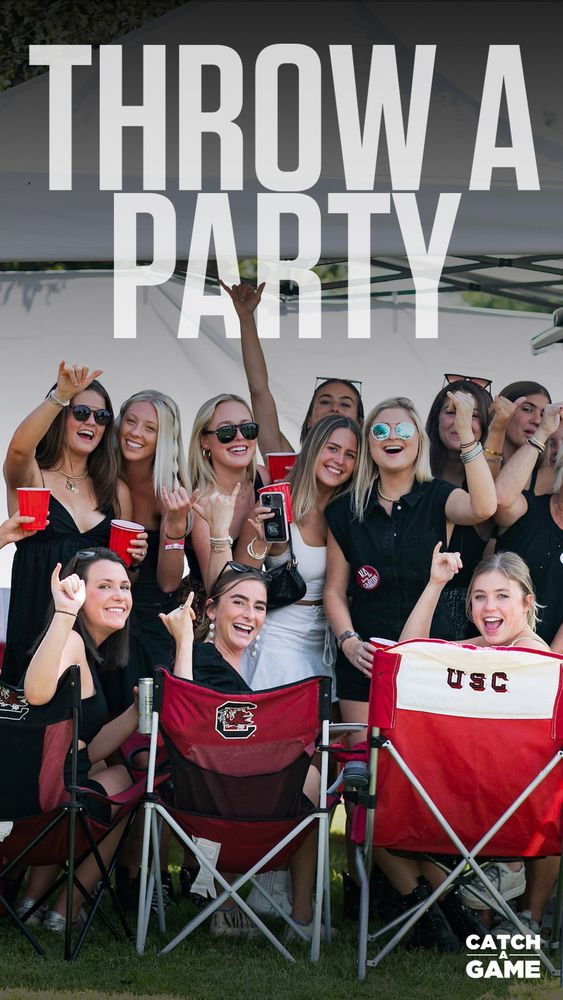 Gamecocks Launch "Catch A Game" Campaign
Encouraging all Gamecock Fans to Catch at Least One Game Live Each Year
South Carolina Athletics announced the launch of the "Catch A Game" campaign. The multi-sport initiative is designed to encourage all Gamecock fans to catch at least one game live each year.
"Catch A Game" complements the current "Drive for Five" membership campaign from the Gamecock Club. One of the promotional incentives for joining the Gamecock Club is two complementary tickets.
"A full Williams-Brice Stadium on game day not only affects the current team, but it also provides a fantastic recruiting advantage," said head football coach Shane Beamer. "No fans in the country are more loyal and passionate than our Gamecocks."
Carolina Athletics provides opportunities ranging from Gamecock football tickets to free admission at tennis and beach volleyball competitions.
"The aim of this initiative is to inspire more Gamecocks to fill our venues and support our student-athletes. While season tickets are still the lifeblood of our organization, not everyone has the time or resources to commit at that level," said Eric Nichols, Executive Associate AD/CMO.